Davis Business Law in Wichita, KS
Looking for the right Wichita Business Lawyer to handle an agreement, contract dispute, litigation, incorporation, transaction or other corporate law issue?
Davis Business Law's preventative lawyering approach helps your business adjust to growth-related changes and amplify success by foreseeing issues, creating solutions, and implementing systems that ensure your business is growing in the most profitable way possible.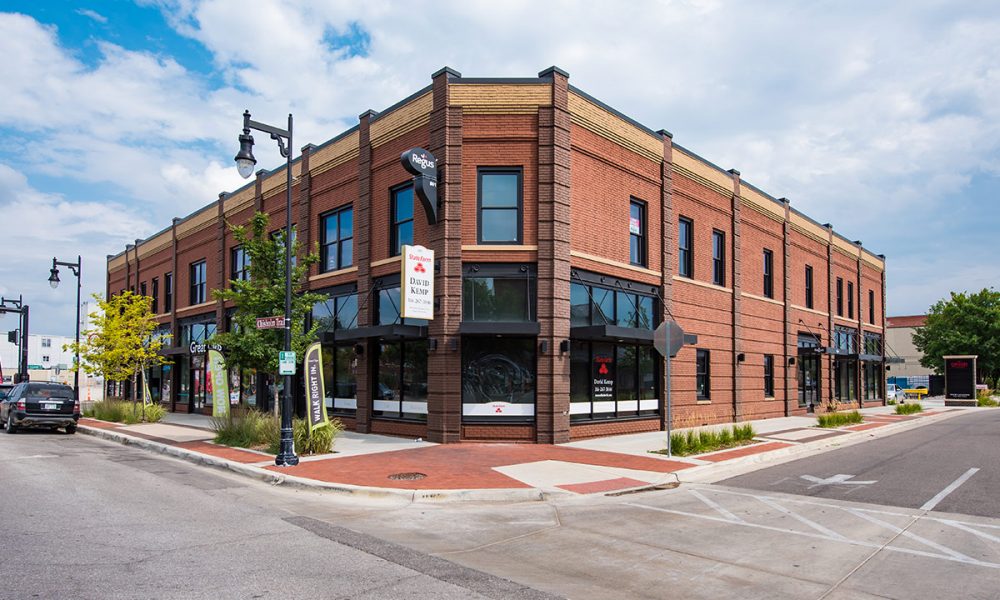 Corporate Business Attorney in Wichita, Kansas
Other Corporate Law Issues
We welcome your questions and want to understand your problem and or opportunity to help you move forward in your business and give you the peace of mind you need in order to focus on your company.  Legal issues such as an unexpected lawsuit, the breach of a contact, or not getting paid what's owed to you all distract from what you really want to accomplish in your business.
When you work with our team, you can rest assured knowing you can rely on us to get the job done through diligence, determination, and resourcefulness until completion, despite the obstacles, whatever they may be. We are dedicated to providing you with regular communication recapping our progress and what's next up on the docket.
Looking for a more long-term business/legal advice working relationship? Ask us about our cost-effective Strong Protected Business Program.
Contact Us
Call us at (316) 215-7571 or complete the form below. Your form will be directly emailed to us for a quick reply, typically within 1 business day often within hours the same day. All information is confidential.
Address
801 E. Douglas Ave., 2nd Floor
Wichita, KS 67202
Davis Business Law
801 E. Douglas Ave., 2nd Floor
Wichita, KS 67202 Brandan Davis was extremely helpful and creative in helping my son with his warrant probation problem. He got him the help within the system that he

really needed. He was knowledgable, very easy to understand, and really fun to work with!!! Odd review for a lawyer, I know! Even told me things I could do to save me some $$!!

read more

Trista Gresham
15:43 11 Nov 20
Extremely knowledgeable, prompt, affordable and professional!! Would highly recommend!!

Andrie Krahl
17:12 05 Sep 20
Davis Business Law is professional, efficient, and tenacious. The kind of lawyers you want fighting for you when it matters most!

reyad haifa
16:07 15 Jul 20
I want to thank David business law for the great service you all provided for us 5 stars!!!

M.T. Stevens
03:26 20 Nov 19
Davis Business Law has been amazing. I recently created two LLCs, and Davis Business Law has helped me both times. Mr. Davis and his staff are

knowledgeable, professional, and helpful. I'm a relatively new business owner, so I had a million questions at first. Everyone was helpful and patient with me through the creation process. Mr. Davis was also more than willing to review a business contract for me to ensure I was not making a wrong business decision. If you live in the Tulsa area and need help creating an LLC or need help with anything legal for your business, I recommend Davis Business Law.I look forward to reading Mr. Davis's book.

read more

Mike Forrester
03:33 15 Nov 19
Matt is knowledgeable and has a welcoming "desk-side" manner. He's surrounded himself with a great team who focus on what they do best, business law.

Greg Hodgen
18:37 09 Nov 19
Practical, knowledgeable & useful advice and legal work for a business of any size. Matt and his crew can help you take your business to the next

level while protecting your enterprise value from unnecessary risk. Highly recommended.Satisfied customer!

read more Even though we didn't have the same vision of our business initially, we took full advantage of this opportunity and was able to take away some good

information. Coaching can help you crystalize your idea and turn goals into action plans.

read more Matt Davis and his law firm is the best there is. I appreciate everything they have done for me and my family. Thank you guys!