Our core value is about one thing – helping our clients make smart business decisions.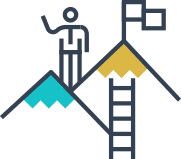 We Carry the Message to Garcia
Message to Garcia is a three page classic essay that also happens to be on the USMC Commandant's required reading list. In short, President McKinley tapped a soldier named Rowan to carry a message to Gen. Garcia, a leader of the Cuban insurgents hidden somewhere in the mountains of Cuba. Basically, he chose Rowan because he knew he could rely on him to get the job done through diligence, determination, and resourcefulness until completion despite the obstacles, whatever they may be.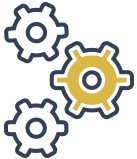 We Proactively Help Clients Make Smart Decisions
Our team strives to change the lives of our clients by getting ahead of their problems and helping them see their opportunities. You may have heard of the old adage, "An ounce of prevention is worth a pound of cure." So, we created a tool called the Business Immune System Report (TM) that we use to identify strengths and weaknesses and enable business owners to plan accordingly. Moreover, you can read more about this in Matt's book The Art of Preventing Stupid, available on Amazon.

We Obsess About Client Communications
One of the main frustrations with lawyers is lack of communication. Consequently, we believe it is our obligation to proactively keep our clients up to date on developments. Therefore, our clients stay informed and secure through all stages of their matters. Our team provides regular communications, such as weekly e-mail updates reporting on our progress, how much of your allotted budget we've used, and what our next steps are.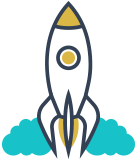 We Liberate Through Systems
"Liberate" likely seems like an odd word to use here, but we chose it intentionally. We establish systems to serve our clients with consistency and accuracy. As a result, these systems free our team up to operate at peak efficiency and effectiveness, allowing us to hone in on the critical aspects that seem to arise in every matter we handle. For us, systems are like the checklists pilots or surgeons use to ensure the right outcome.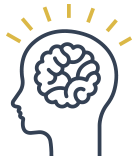 We Are Forever Learners
We learn and expand our knowledge to meet the expectations of our clients and our own personal growth. As Matt says, "This isn't the first time someone's had this issue or problem so I bet there's a book or conference about it that we could read or go to." As a result, we even have a Weekly Book Club our attorneys and staff participate in.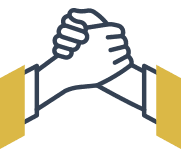 R.E.S.P.E.C.T.
Respect is a proactive obligation we deliver to our clients and others we come into contact with. So, we proactively get our client information to make smart business decisions and protect their pocketbooks at the same time. For all others, it involves always showing decency and respect for their interests and expectations.