Wichita Outside General Counsel
Small businesses are the backbone of any economy, and they face numerous challenges when it comes to legal matters. As a small business owner, you may not have the resources to hire a full-time in-house attorney. However, that does not mean that you should ignore legal issues or handle them alone. Hiring a business attorney as outside general counsel can provide you with the legal expertise and guidance you need to navigate the complex legal landscape of running a business. 
With Davis Business Law's outside general counsel services, you can hire our team of business attorneys and get the benefits and protections of in-house counsel at a fraction of the cost.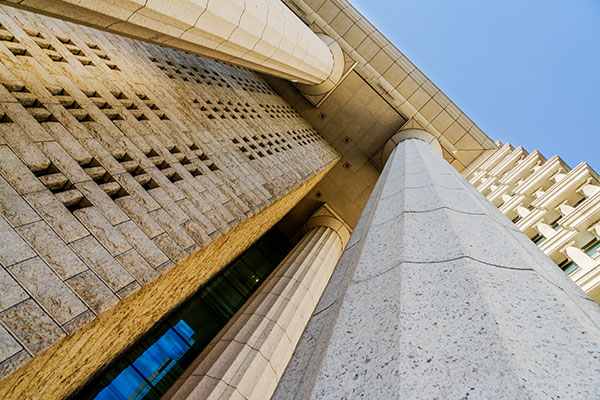 Outside General Counsel Supporting Businesses
Business owners frequently face many challenging decisions and legal issues. Some of the legal issues that Davis Business Law can help with as outside general counsel include:
Entity Formation

– Your outside general counsel can help you determine which type of legal entity is the best fit for your business and can prepare the formation and governing documents to give your business a firm foundation.

Risk Management

– Running a business always involves risks, and some risks can have serious legal consequences. For example, you could face legal action from a disgruntled employee, a customer, or even a vendor. A business attorney can help you identify potential risks and take steps to mitigate them. They can also help you create and implement policies and procedures to minimize the risks of legal disputes or lawsuits.

Contract Review and Drafting

– Contracts are the lifeblood of any business. You will need to enter into contracts with vendors, customers, and employees, among others. A business attorney can review and negotiate contracts to ensure that they are fair and protect your interests. They can also draft contracts that reflect your business's unique needs and requirements.

Intellectual Property Protection

– Intellectual property (IP) is a valuable asset for any business. Trademarks, copyrights, and trade secrets can all be critical to your business's success. A business attorney can help you protect your IP and ensure that it is not being used without your permission. They can also help you avoid infringing on the IP of others.

Dispute Resolution

– Even with the best risk management practices in place, disputes can still arise. A business attorney can help you resolve disputes through negotiation, mediation, or litigation if necessary. They can also represent your business in legal proceedings and ensure that your interests are protected.

Growth and Expansion

– As your business grows and expands, you will face new legal challenges. A business attorney can help you navigate these challenges and ensure that your business is positioned for success. They can help you with mergers and acquisitions, corporate governance, and other legal matters that arise as your business expands.

Cost-Effective Solutions

– Hiring a full-time in-house attorney can be expensive, especially for small businesses. However, hiring a business attorney as outside general counsel can provide you with the legal expertise and guidance you need at a more affordable cost. You only pay for the legal services you need, and you can scale up or down as your business's legal needs change.
Dedicated Legal Resources
Having a dedicated outside general counsel can save a business time and money. 
When a business hires attorneys to handle specific legal matters after they arise, business owners often spend a great deal of time managing the issues and the attorneys. Those new attorneys don't know the business's operations, structure, and goals. Catching up and managing new legal counsel takes time away from what a business owner should be doing – managing and growing the business.
In contrast, when a business is already working with Davis Business Law as outside general counsel, there is very little to surprise our attorneys. The goal of outside general counsel is to already be familiar with the business's management, employment practices, contracts, etc. Armed with that knowledge, we can craft a quick but well-reasoned strategy for any legal issues that come up. 
As your business's outside general counsel, Davis Business Law can cover the full range of your organizational, transactional, and dispute resolution needs. Building a relationship with a business attorney before you think you need help can be a wise move. The better your attorneys know your business, the more efficiently they can protect it.
Vital Support For Small Businesses & Start-Ups
Too many small businesses and start-ups try to save money by doing legal tasks themselves. And they wait until something bad has happened before hiring an attorney. Davis Business Law wants to work as your outside general counsel to help prevent bad things from happening to your business.
Partnering with Davis Business Law as your outside general counsel is an investment in the success of your small business. We can provide you with legal expertise, guidance, and support to ensure legal compliance, manage risk, protect your intellectual property, resolve disputes, and position your business for growth and expansion. It is a cost-effective solution that can help you avoid legal disputes and minimize legal risks, which can be costly and time-consuming for any small business. 
By proactively engaging our business attorneys, we can protect your business so you can focus on your mission – to grow the business.
Contact Davis Business Law Today
Davis Business Law's Wichita business attorneys stand ready to serve your company as outside general counsel. We want to get to know you and your business and offer guidance to help you avoid issues arising. 
Proactively investing in outside general counsel is a wise choice compared to being entangled in an unwanted lawsuit. Call us today at (316) 252-2291 or contact us online for a free consultation.
Contact Us
Call us at (316) 252-2291 or complete the form below. Your form will be directly emailed to us for a quick reply, typically within 1 business day often within hours the same day. All information is confidential.
Meet Our Wichita Business Lawyers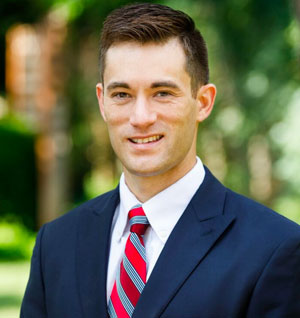 John Sill, Esq.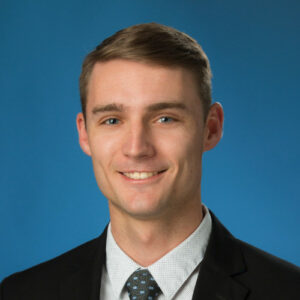 Robert Hoeven, Esq.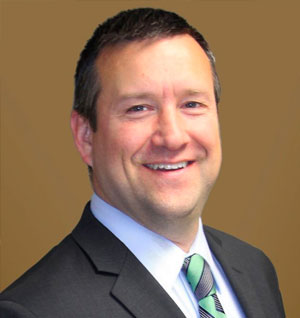 Jared Marsh, Esq.
Address
151 S Whittier St
Wichita, KS 67207
Davis Business Law
151 S Whittier St
Wichita, KS 67207