Books by Matthew Neill Davis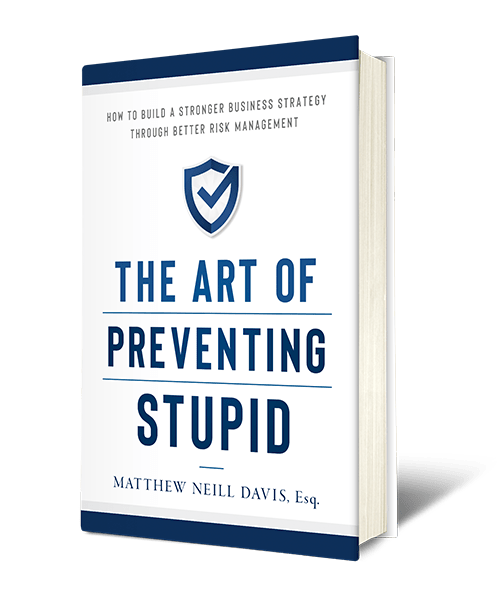 In The Art of Preventing Stupid, Davis delivers bold business strategy rooted in forward-thinking risk management. This book is about changing how leaders think so they can run their business with confidence, effectiveness, and profitability. It shows struggling entrepreneurs how to weed out the stupid mistakes they're making, so they can move forward. For those already running a business, Davis' next-level risk management strategies make work easier, more profitable, and more secure.
The Art of Preventing Stupid is a must read for any smart entrepreneur looking to avoid the costly and unexpected risks and oversights that can take a business down. Matthew's unique legal and business building experience makes for a surprisingly refreshing approach that goes well beyond legal structure. This quick read will help you to create a calm focus by laying out an aerial view of potential risks and distractions.