Davis Business Law in Lewisville, TX
Business law is all we do. We devote all our time to building and protecting the dreams our clients have for their businesses and lives. Because our competition handles many different types of cases, they cannot bring the focus and intensity we deliver.
We are the only dedicated business law firm in Lewisville on the prestigious Inc 5000 list of the fastest growing companies in America. We are on that list because we achieve fantastic results and deliver great customer service that keeps our clients coming back.
We designed our firm from the ground-up to serve only businesses. We built a team of A-player, business lawyers, who live and breathe our Core Values:
Believe and Protect Their Dreams
Create Solutions
Constant Contact
Teamwork = Dreamwork
In contrast, other firms randomly collect lawyers with a pulse and a law license, ultimately becoming a tired and unresponsive old boys' club.
Meet Our Lewisville Business Lawyers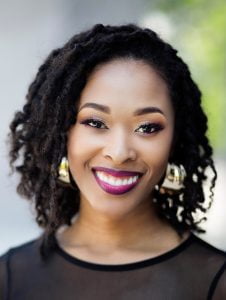 Chantesia Hodges
We stand ready, willing, and able to help you build and protect the dream you have for your business, your family, and your life!
Give us a call and we will get you on the phone with us pronto!
You can also drop us an email using the form below.
Here is what our clients have to say about working with us:

Chris Neill
18:10 11 May 22
Great communication and very helpful insight when navigating through extensive insurance renewal questions for a medium sized trucking company. Very happy with the legal representation and real life examples and numbers provided.

Roman Mercado
13:00 05 May 22
Gave me great advice, highly recommend.

Jerome Allen
22:23 08 Apr 22
Davis Law helped me grow my business at a time when we were not making that next step. The turn around has been phenomenal. Thank You Davis Law!

Asha Brown
22:18 08 Apr 22
I found them at one of the worst times of my life when there was soo much going on. They helped me pick up the pieces of my life and I am forever grateful! I recommend this team to anyone!

Lisa Cassell
20:53 08 Apr 22
Matt Davis is one of the nicest kindest most laid-back attorneys you will ever have the pleasure of dealing with. He is a professional and he knows his stuff!

Vene Baggett
20:36 08 Apr 22

Outstanding experience all the way around. Professional staff and was there for me througout the entire process. Highly recommend!

Mary Davis
18:50 08 Apr 22
This firm is very courteous & professional but yet down to earth & made me feel very comfortable & confident that my matter would all be handled. It was nice to have a worry taken off my shoulders. Thank you!!!

Christian Brim
16:10 08 Apr 22
Contact Us
Call us at 469-780-0761 or complete the form below. Your form will be directly emailed to us for a quick reply, typically within 1 business day often within hours the same day. All information is confidential.
Corporate Business Attorney Services in Lewisville, Texas
Davis Business Law | Lewisville
405 TX-121, Suite 250
Lewisville, TX 75057